Rep. Austin Scott Welcomes Tifton STEM Educator to D.C.
Tifton educator, Tracy Ingram, chosen for science, technology, engineering, and math (STEM) teaching conference through the Library of Congress in Washington, D.C.
WASHINGTON, D.C.  – Congressman Austin Scott (GA-08) today welcomed Tracy Ingram, a Georgia Science Ambassador and a second grade teacher at Len Lastinger Primary in Tifton, to Washington, D.C. as she was chosen from a pool of over 300 applicants to attend the Library of Congress Teaching with Primary Sources Summer Teacher Institute for the week of July 17-21, 2017.
"Investing in our teachers means more opportunities for our schools and brighter futures for our students," said. Rep. Scott. "I congratulate Tracy Ingram on her selection to this prestigious program, and I look forward to hearing what innovative ideas Mrs. Ingram brings back to our classrooms and shares with her colleagues."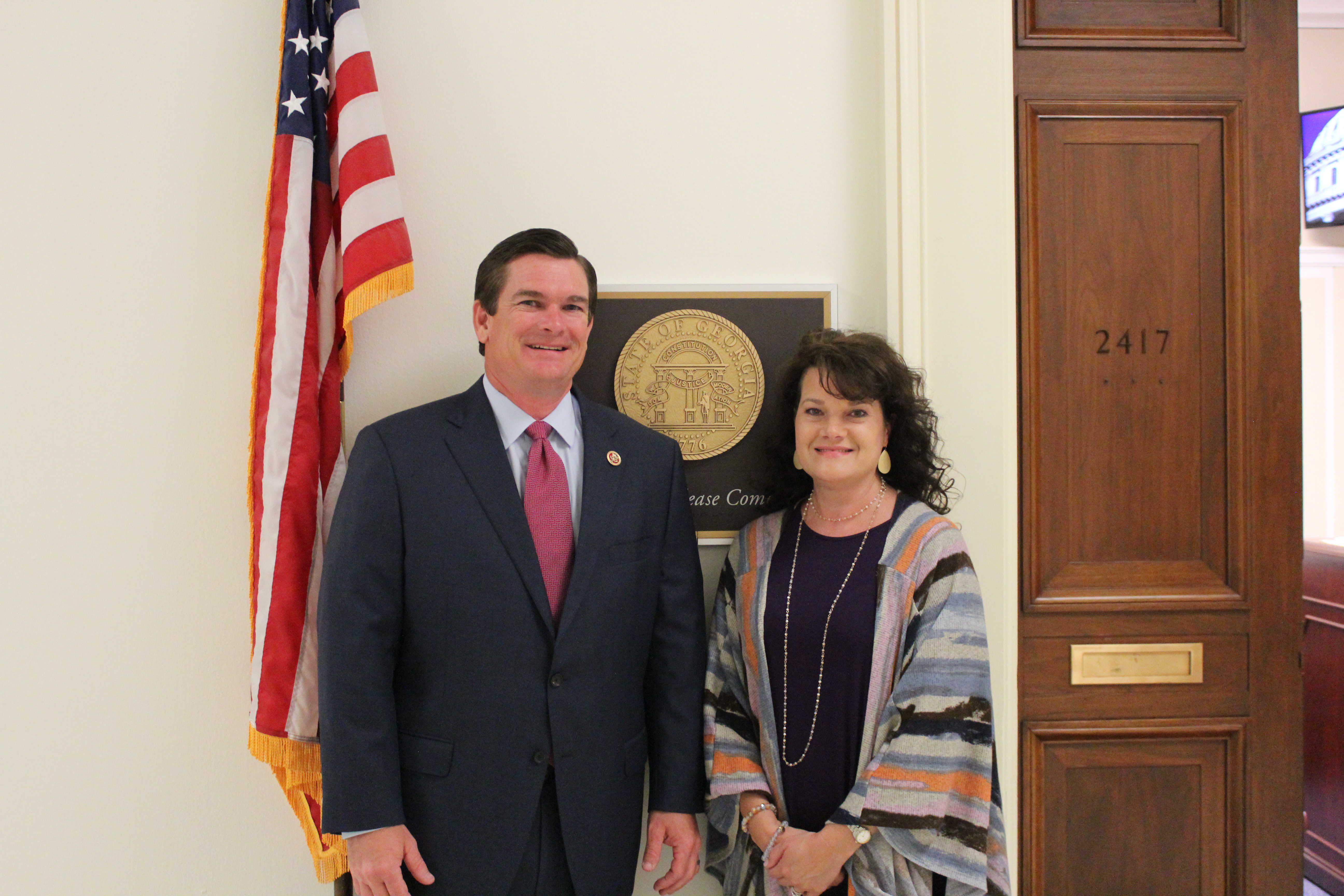 Each year, the Library of Congress provides the opportunity for a group of K-12 educators to attend one of its five teacher institutes in Washington, D.C. During the five-day program, participants work with Library education specialists and subject-matter experts to learn effective practices for using primary sources in the classroom, while exploring some of the millions of digitized historical artifacts and documents available on the Library's website.
The week of July 17-21 is a special session for educators who teach about science, technology or engineering. Activities draw on subject-related treasures of the Library, with an emphasis on such topics as the nature of science, scientific and engineering practices, interdependence of science, technology and engineering, the historical context of discovery and invention, and more.
Educators attending the teacher institutes participate in and develop primary-source-based teaching strategies that they can take back to their school districts, apply in the classroom and share with colleagues. All educators may freely access classroom materials, teaching tools and strategies for teaching with primary sources from the Library's site for teachers at http://loc.gov/teachers/.
-30-