Rep. Austin Scott: Genetically Engineered Crops Produce More Food, Protect and Preserve the Environment
WASHINGTON, D.C. – Today, U.S. Representative Austin Scott (GA-08), a member of the House Committee on Agriculture and Chairman of the Subcommittee on Commodity Exchanges, Energy, and Credit, questioned a panel of witnesses during a hearing entitled, "The Next Farm Bill: Technology & Innovation in Specialty Crops." During the hearing, Rep. Scott expressed his support for genetically engineered (GE) crops, also known as bio-agriculture, and farm innovation in yielding more reliable crops for producers and more affordable food for consumers.
"Farmers across the world are faced with the challenge of feeding a rapidly expanding population while maintaining the safety, quality, diversity, and affordability in our food supply that we have come to expect," said Rep. Scott. "GE crops are helping the agricultural community by allowing farmers to produce more food while protecting and preserving the environment."
Rep. Scott continued: "Biotechnology is one of the ways we're going to help end starvation around the world, but we're going to need to change the perception of GE's to do so."
Click here to watch Rep. Scott's exchange.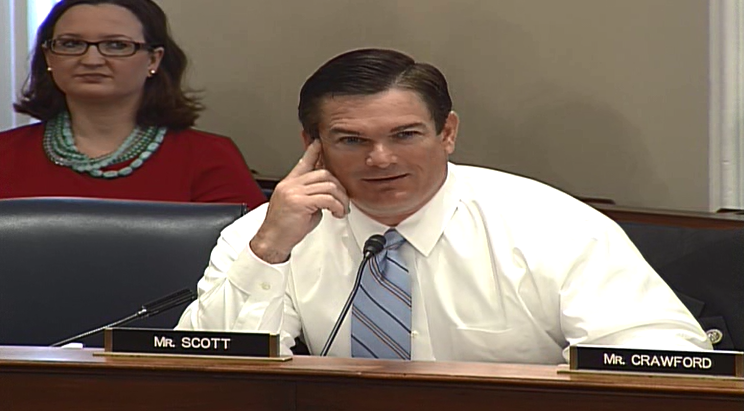 -30-