Rep. Austin Scott Advocates for Federal Fisheries Management Reform
WASHINGTON, D.C. – Today, Congressman Austin Scott (GA-08), House Vice-Chairman of the Congressional Sportsmen's Caucus (CSC), participated in a House Committee on Natural Resources Subcommittee on Water, Power and Oceans oversight hearing entitled, "Exploring the Successes and Challenges of the Magnuson-Stevens Act."
During the hearing, Rep. Scott continued his push towards expanding recreational angler's access to federal red snapper fisheries in the Gulf of Mexico and the need for the federal government to auction-off individual fishing quotas to these fisheries. Rep. Scott supports using profits from the auctions for conservation efforts in the Gulf and believes this kind of model could be used to rebuild fish populations in other federal waters. Currently, commercial fishermen do not pay for fishing quotas in federal red snapper fisheries in the Gulf.
"If it was oil, if it was gas, if it was timber; they'd have to bid on the resource. But instead, the way it has been handled, they get it for free," Rep. Scott said during the hearing. "I'm not aware of any other circumstance where a commercial entity receives something for free that was a public asset prior to the allocation of it and is then allowed to commercially profit from it."
Rep. Scott continued: "I do hope we reauthorize the Magnuson-Stevens Act, and one of the things I'd ask my colleagues for support in would be to get strict conflict-of-interest language in it. There needs to be more integrity in the measure, and I'm going to do everything I can to work towards that end."
Click here to watch Rep. Scott's exchange.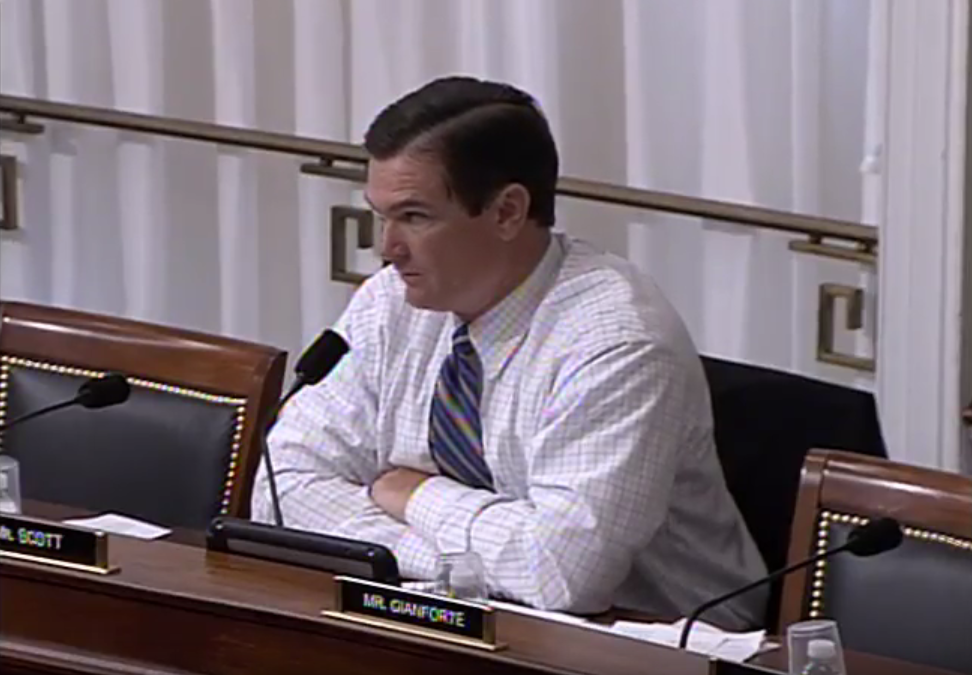 Earlier this year, Rep. Scott helped to lead a push for the Department of Commerce to re-open the 2017 three-day red snapper season and expand it to a thirty-nine day weekend season starting Friday, June 16th and running Fridays, Saturdays, and Sundays through Labor Day weekend, including the July 4th and Labor Day holidays. The push came in response to the National Oceanic and Atmospheric Administration (NOAA) Fisheries announcing in March that the 2017 federal red snapper season for recreational fishermen would run for only three consecutive days, with the charter-for-hire season lasting for 49 days. In 2016, the recreational season lasted nine calendar days, with the charter-for-hire season lasting for 49 days. Currently, the commercial federal red snapper season is 365 days per year.
Click here for more information.
-30-