Rep. Scott Advocates for Sportsmen's Access to Red Snapper
WASHINGTON, DC – Today, U.S. Representative Austin Scott (GA-08), House Vice Chairman of the Congressional Sportsmen's Caucus (CSC), participated in a House Oversight and Government Reform Subcommittee on Interior, Energy, & Environment hearing entitled, "Examining the Management of Red Snapper Fishing in the Gulf of Mexico." The purpose of today's hearing was to examine the distribution of red snapper allotments between commercial and recreational anglers, and state versus federal regulation of snapper fishing.
"At the end of the day when it comes to red snapper, it's all about the money," said Rep. Scott. "In 2017, the recreational fisherman will receive only three days access to federal red snapper fisheries in the Gulf of Mexico, while commercial players, who the federal government has chosen, are allocated year-round access to the same federal red snapper fisheries in the Gulf. It's a clear game of the federal government picking winners and losers, and its result is vast sums of wealth for just a select few."
Click here to watch Rep. Scott's remarks.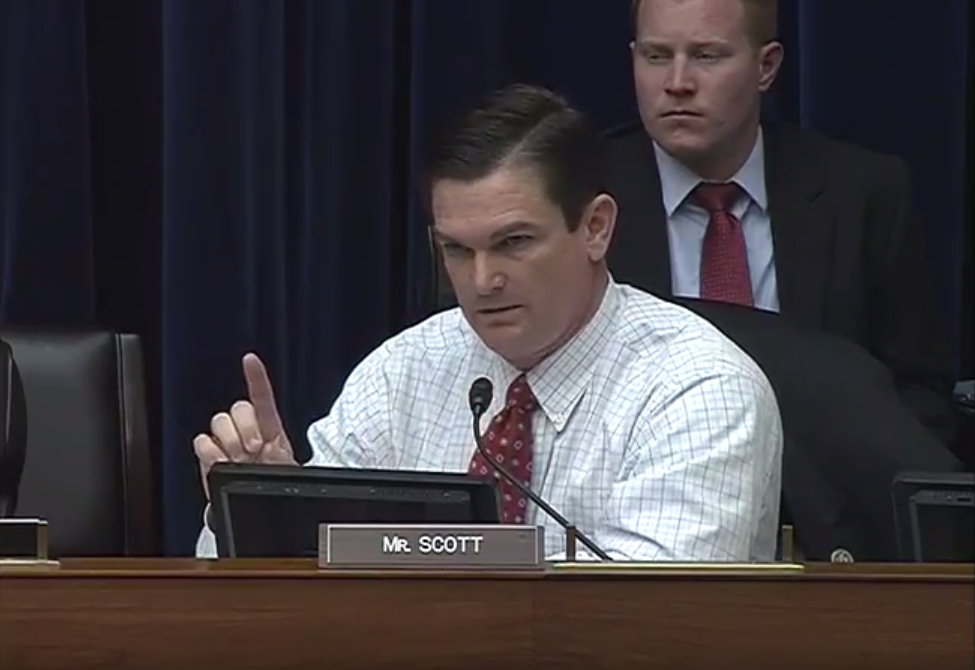 During today's hearing, Rep. Scott advocated that snapper fishing consumption quotas should be auctioned off, similar to other natural resources, and more importantly, the profits of such an auction could go towards the health and sustainability of the red snapper fishery.
Earlier today, National Oceanic and Atmospheric Administration (NOAA) Fisheries announced that beginning June 1, 2017, the federal red snapper season for recreational fishermen will run for only three days, with the charter-for-hire season lasting for 49 days. In 2016, the recreational season lasted nine calendar days, with the charter-for-hire season lasting for 49 days. Currently, the commercial federal red snapper season is 365 days per year.
Click here for more information on the hearing and to watch the full hearing.
-30-