ICYMI: Rep. Austin Scott questions Pentagon officials during hearing on Afghanistan withdrawal
This morning, Congressman Austin Scott (R-GA-08), a senior member of the House Armed Services Committee (HASC), questioned Lloyd Austin, Secretary of the Department of Defense, during a hearing entitled, "Ending the U.S. Military Mission in Afghanistan."
When the Taliban seized control of Afghanistan, many Afghan Air Force pilots and maintenance technicians fled to neighboring countries with aircraft and other equipment, including Afghan Air Force personnel who trained at Moody Air Force base in Georgia's Eighth Congressional District. During his question time, Rep. Scott pressed Sec. Austin for assistance getting them out of Tajikistan, where the State Department has abandoned them for over six weeks now. He also stressed the importance of making sure their equipment is not returned to Afghanistan for use by the Taliban.
Rep. Scott also asked Sec. Austin who made the call on the flight manifests and who was allowed to enter Hamid Karzai International Airport (HKIA) and board flights out when Afghans with credentials and Americans were left behind.
You can click here to watch the full exchange.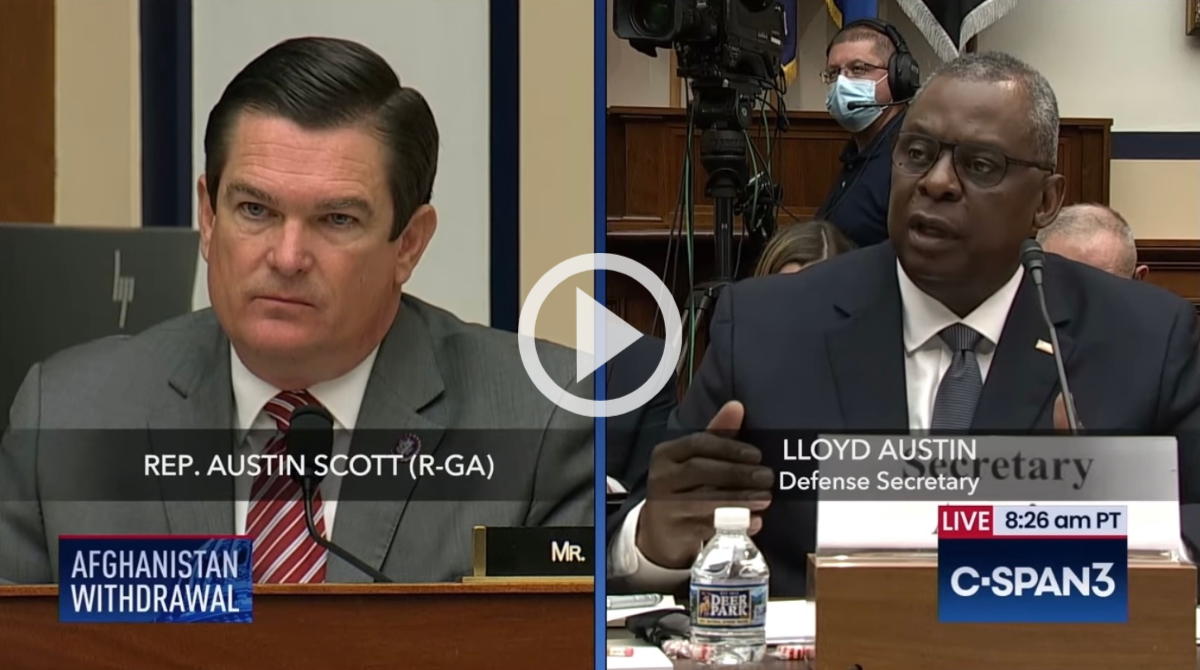 Rep. Scott questions Sec. Lloyd Austin during a HASC hearing on issues surrounding the end of the U.S. military mission in Afghanistan.
-30-