ICYMI: Rep. Austin Scott and Sec. Sonny Perdue talk Hurricane Michael disaster assistance
This morning during a House Agriculture Committee hearing entitled, "The State of the Rural Economy," United States Department of Agriculture (USDA) Secretary Sonny Perdue and Congressman Austin Scott (R-GA-08) spoke on the severe impacts to rural communities, farmers, and the lenders they rely on as a result of natural disasters from 2018.
In Rep. Scott and Sec. Perdue's home state of Georgia, farmers and rural communities are still awaiting federal assistance to aid in damages to property, crops, and public infrastructure and utilities caused by Hurricane Michael
Rep. Scott and Rep. Sanford Bishop (D-GA-02), along with many of their Southeastern colleagues in the House and U.S. Senators Johnny Isakson (R-GA) and David Perdue (R-GA), have worked for many months to secure federal assistance for not only Georgia, but also other areas impacted by hurricanes, wildfires, flooding, and other natural disasters from 2018.
In January, Reps. Scott and Bishop were successful in including an amendment to the Supplemental Appropriations Act, 2019 (H.R. 268) which would have increased emergency assistance funding to agricultural producers who suffered losses from these 2018 natural disasters. H.R. 268 passed the House by a vote of 237 – 187 and awaits action in the Senate. Click here to read more.
Earlier this month, Rep. Scott voted against the government funding bill for its failure to provide this much-needed federal assistance. This lack of funding came after months of assurances from Congressional leadership that such funding would be included in the spending bill. He referred to the slight as "empty promises." Click here to read more.
Click here to watch Rep. Scott and Sec. Perdue's exchange.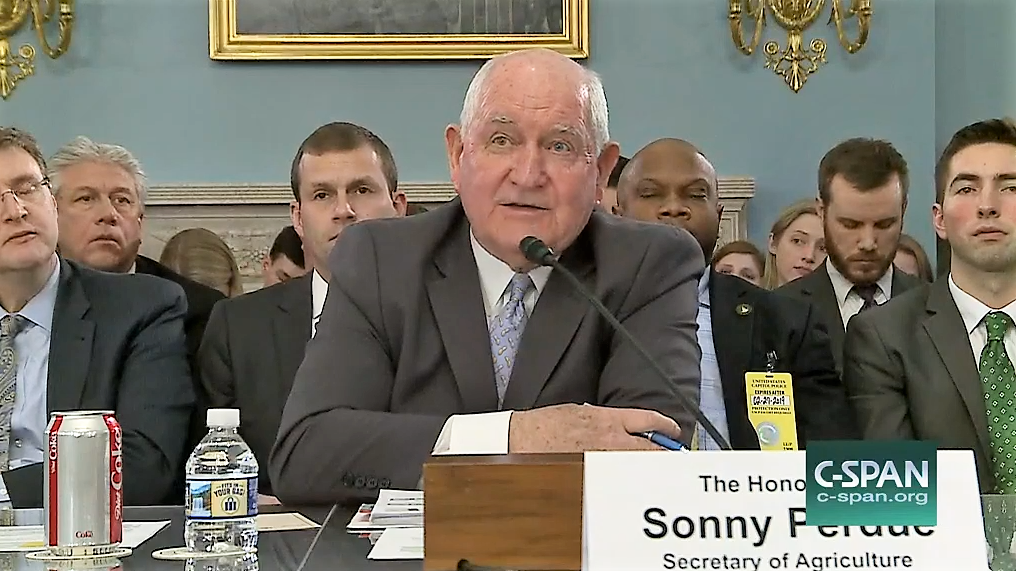 -30-